Projeqt

Projeqt is a real-time dynamic presentation platform. Give your presentations a heartbeat by grabbing your old dusty presentations, or create one from scratch with our user-friendly dashboard, and let your stories free. By pulling live tweets or blog feeds, inserting an interactive map, adding audio notes or simply streaming videos that you've found on the web - they can all live in real-time and be shared for everyone to see.
Projeqt was created by TBWA\Worldwide and Pilot.is - a internal product development unit which creates products living at the intersection of marketing and engineering. My role as Founder and Designer on Projeqt was to lead overall Product Strategy, Design, UX and Marketing for the group.
Projeqt was recently named the Best Educational Resource of the year at SXSW Interactive 2012 and has been featured in Mashable and Fast Company.
Most recently Mashable decided Projeqt was one of 5 must have tools for a killer presentation.
Company: TBWA + Pilot.is
Role: Founder and Lead Designer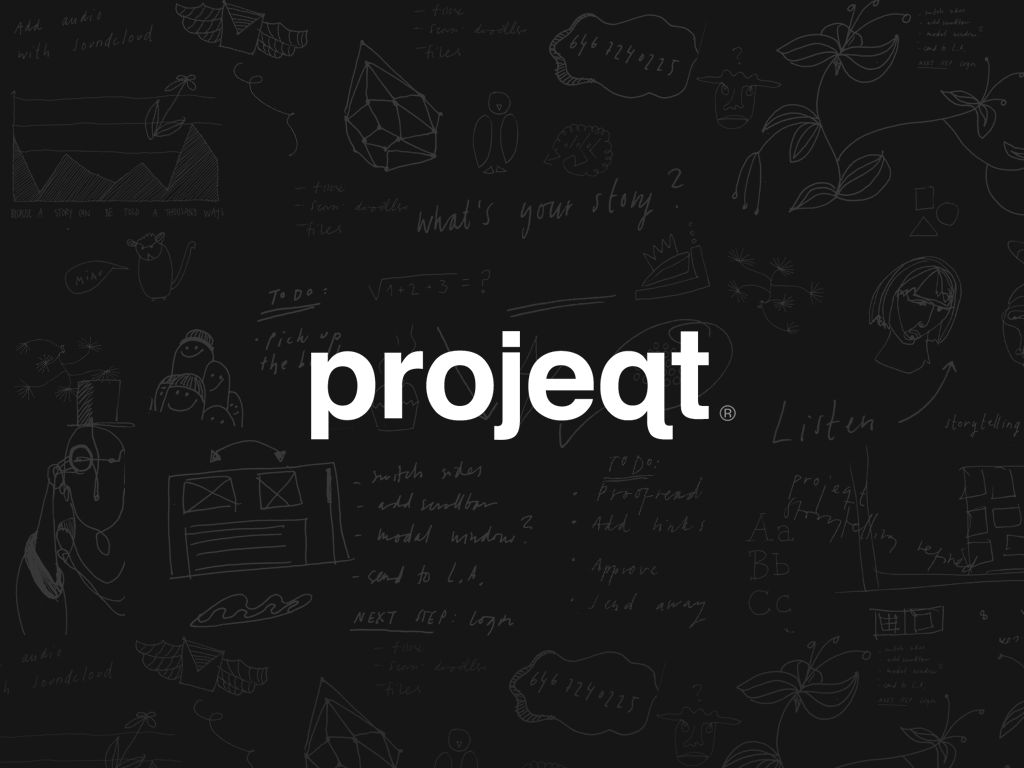 Projeqt - Dynamic Presentations for a Realtime World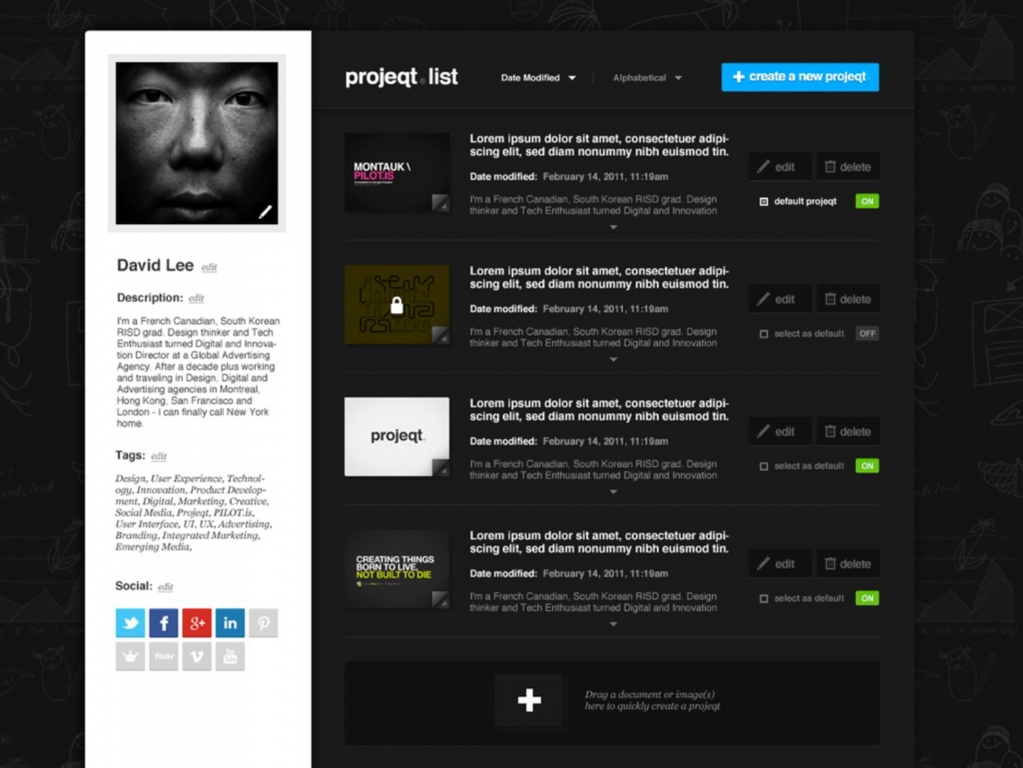 Welcome to your projeqt dashboard
Creating your first projeqt
What are stacks and how to make one